2020 Lincoln Navigator
vs. 2020 Mercedes Benz GLS
TWIN-TURBOCHARGED3.5L ENGINE
Capable of producing 450 horsepower and 510 lb.-ft. of torque, the twin-turbocharged 3.5L engine in the Navigator is a true powerhouse. When paired with five standard, selectable Lincoln Drive Modes, from Conserve to Excite, the Lincoln Navigator performs in a way that matches both your mood and the road. A sixth available drive mode-Slow Climb-is also available with the Heavy-Duty Trailer Tow Package on 4x4 models.
Vehicle Comparison
| | 2020 Lincoln Navigator | 2020 BMW X7 |
| --- | --- | --- |
| Engine power | 450 hp @ 5500 rpm | 335 hp @ 5500 rpm |
| Engine torque | 510 ft-lbs. @ 3000 rpm | 330 ft-lbs. @ 1500 rpm |
| Transmission | 10-speed shiftable automatic | 8-speed shiftable automatic |
| Front Shoulder Room | 65.2 in. | 60.0 in. |
| Front Leg Room | 43.9 in. | 39.8 in. |
CHANGING FORM. TO MORE PRECISELY CATER TO YOURS.
There is real beauty in adaptability. The available Perfect Position front seats with Active Motion® massage offer a uniquely comfortable experience. The seat back conforms to you-articulating forward to cradle you-helping take stress off your shoulders.Power thigh adjusters can extend and retract to provide individual leg comfort. The addition of heating, ventilation for cooling and massage helps make the simple act of sitting down an elevating experience.
LINCOLN DRIVE MODES
Satisfy both your desire for control and need for excitement with the simple twist of a dial. From Conserve to Excite, the Lincoln Navigator offers five standard, distinct selectable drive modes for confidence, exhilaration and control in a wide variety of driving conditions. These modes include Slippery, Excite, Conserve, Deep Conditions, and Normal, as well as a sixth, available Slow Climb drive mode. Each mode has a number of calculated settings that tune the vehicle, including the available adaptive suspension, shift points, 4x2 vs. 4x4 drive lines, information displays and more - and it all happens with the simple twist of a knob.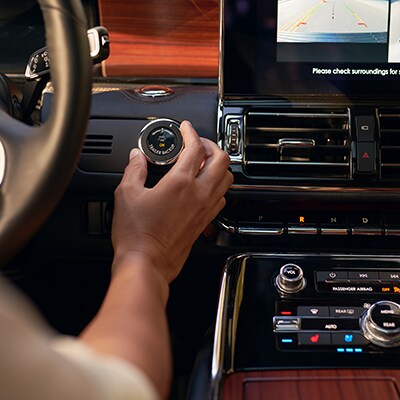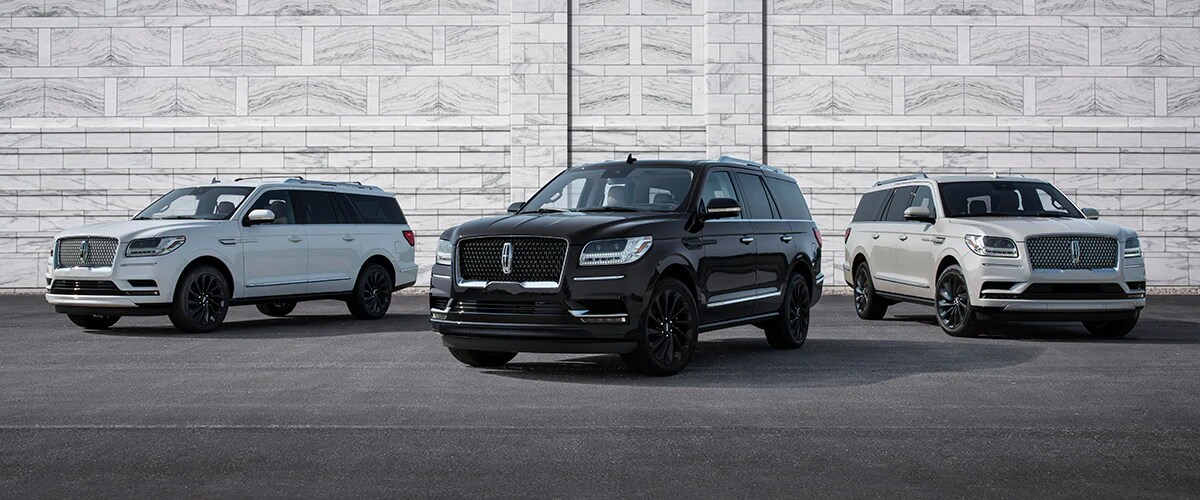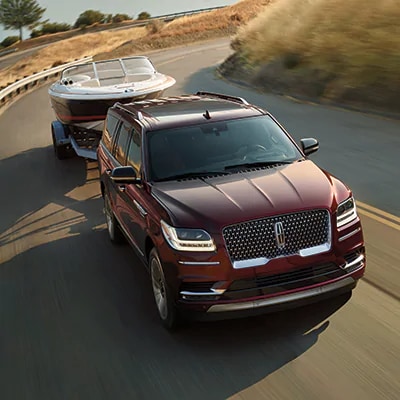 ADAPTIVE SUSPENSION
Road conditions vary and, for smooth and confident driving, your suspension should too. The adaptive suspension controls the up-and-down movement of the wheels when driving on uneven surfaces and over potholes. This system, controlled by the five standard selectable Lincoln Drive Modes-including Deep Conditions for sandy terrain-helps to decrease the stress of harsh driving situations without compromising the comfort within.
ALL-ALUMINUM-ALLOY BODY
The all-aluminum-alloy body of the Lincoln Navigator gives new meaning to the phrase "less is more." The reduced weight from aluminum, when compared to previous generations, allows Navigator to be enriched with cutting-edge features that enhance comfort, quietness and the driving experience. This pairing of frame and body helped the Lincoln Navigator earn the National Highway Traffic Safety Administration's (NHTSA's) 2018 5-Star Overall Vehicle Score in its New Car Assessment Program-the highest possible rating.